Happy New Year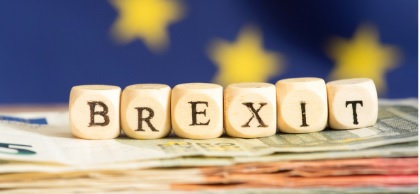 The good news is that the UK managed to negotiate a trade deal with the EU which should, in theory, protect all supply lines between the EU and UK. Supplies of product coming in from the EU should therefore be unchanged.
In addition, we are also able to offer a selection of products from outside the EU to suit your requirements. In total, we work with around 200 approved suppliers to ensure our products are both high quality and always meet acceptable ethical standards.
Stock
A selection of our UK based suppliers do not have supply chains that rely on EU counterparts. Some of them have already invested in holding additional stock ready for branding and despatch to our usual lead-times. At present, there is a good stock availability in the UK but this could be utilised very quickly when demand increases.
Stock levels and availability for suppliers based within the EU are unaffected, subject to the possible shipping delays referred to below.
In addition to this, we also have developed product lines that manufactured and branded here in the UK to ensure quicker lead-times, and a lesser negative impact on the environment thanks to limited transport.
Branding
The vast majority of our suppliers are holding stock within the UK ready to be branded, finished and delivered to clients. As such, we do not foresee any negative impacts on this service. For bespoke or large projects, we are able to outsource the work to approved factories based in Europe or the Far-East.
Pricing
Now that we have a trade deal with the EU our trade supply lines and pricing with our EU suppliers should remain largely unchanged.
In the meantime, we have also identified key product lines from alternative suppliers and manufacturers in the UK and Far-East and these remain available.
Lead Times
Although we have a trade deal with the EU some of the revised regulations and paperwork are causing delays and congestion at the ports. This congestion is also affecting shipments from outside of the EU particularly at the popular ports. In addition, the Chinese New-Year commences on 12th February 2021, which results in the closure of most Chinese factories for at least 2 weeks. In summary therefore there are likely to be delays with shipments during the first quarter of 2021.
In Conclusion
We have been working with our key suppliers for over 20 years and have developed excellent working relationships them. We have a strict supplier management policy in place, and only work with suppliers who meet our standards for high quality, sustainable and ethical sourcing. We have managed to negotiate with most of our suppliers to hold their pricing and where this has not been possible we have tried to ensure any increases are kept to a minimum on behalf of our clients.
Our management team are here to work with you to identify and meet all your promotional merchandise and branded workwear requirements. We work hard to understand each and every enquiry to ensure that we can provide the best products to meet your needs, budget and deadlines. With this information, our sourcing team will identify the best supplier for the products you require.
We are here to assist you with all your promotional merchandise and branded clothing needs and look forward to working with you your projects in 2021.
Please call us on 01234 344317 or email [email protected] with your enquiry.