Happy New Year!
With 2022 off to a more positive start, now's the time to be looking to the future and planning what can only be a more productive and happier year for us all.
Although we can't guarantee what 2022 will bring even with a crystal ball! What we can do is to help you, your customers and colleagues keep on top of their busy schedule.
For many years people have had to plan their time and keep some form of a diary, notebook, or journal and now there are more 'planning' tools than ever. Initially the diary started as a plain paper book but later evolved into a chronological dated book dedicated to each year. In recent years we've seen the rise of technology to include digital and online planners, the latest additions to the dairy family along with an abundance of third-party apps offering a variety of features.
Why bother with an old-fashioned diary?
Some people will have no idea why anyone would waste their time using what can be seen as an "old school" way to organise their time and make comments such as:
"Why would you write anything down, there's an app for that!"
"Well, it might work for you, but can your diary notify you on 5 different devices?"
Paper diaries and journals have been used for years for over a millennium. They have helped humanity evolve. Why would you not use a tried, tested, and proven way of planning?
Benefits of Using a Paper Diary
Before the 2000's I wouldn't have to justify the positives of a paper diary as there was no digital rival. It was the "go to" organisational tool for millions of people, not forgetting of course our younger generation keeping all their secrets locked away in their diaries – the ones with a lock and key!
A good quality diary will include a pen loop to hold your favourite pen and a ribbon marker to keep your page at the ready. It doesn't need battery power or charging every day and it doesn't need a network connection.
No Annoying Notifications
With a diary you can view appointments and look back at what you've done when it suits you. With the last 18 months and coronavirus putting restrictions on both our personal and business lives, I've found it so helpful to look back and reflect at where I was and what I was doing in 2020 and 2021. In such challenging times that is something none of us will forget for many reasons.
Your diary doesn't ping with notifications, light up or vibrate which can be so annoying. A busy day can quickly feel more congested if you have constant pop ups and reminders that interrupt your focus.
The last benefit to mention is that everything is now technology based with the average working day for an individual looking something like this:
Alarm goes off in the morning
Check preferred news website to keep up with current affairs
Check emails, do you do this before you even get out of bed?
Check email once at the office or place of work
Use spreadsheets and word processors throughout the day
Call your wife, husband, or partner on the way home from work
Turn on the TV when you get home whilst browsing the internet on a tablet or phone
Look for something to do at the weekend
And finally… drift off to sleep whilst reading your E-book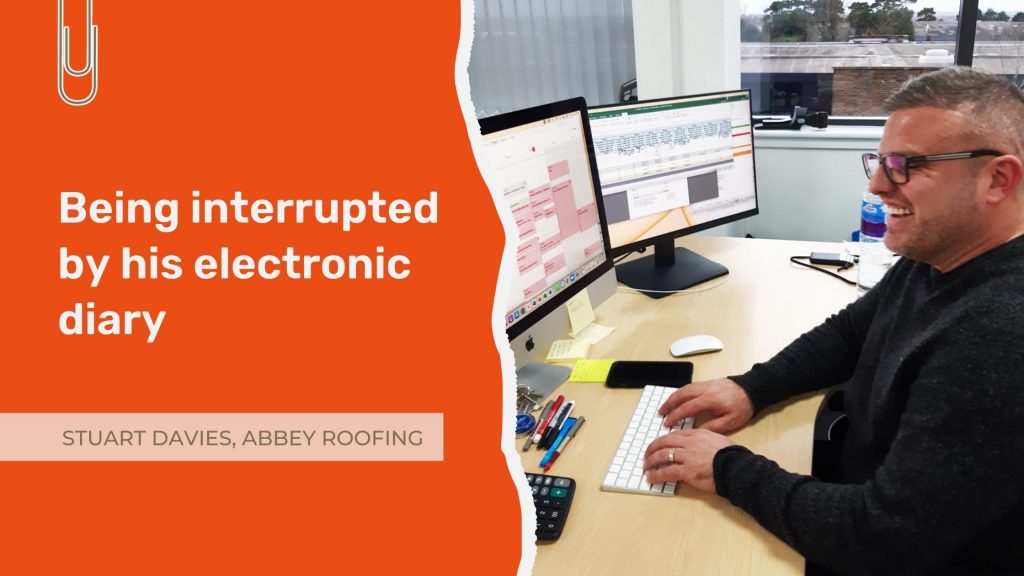 We all know being constantly connected via a phone, tablet or laptop can add to stress without even realising it. Taking a break from technology and bright screens to use a paper diary or notebook will do you the world of good for both your health and wellbeing, not to mention eyesight.
Did you know… it's proven that writing things down is a more effective way or remembering.
Branded Diaries, Notebooks and Journals – Advantages
A great way to display your brand and logo in front of your clients and colleagues 24/7
Perfect for jotting notes down on the go
Notebooks, journals, and diaries can be completely customised from the front cover to the final page to include your branding colour scheme, marketing message and images
Add a touch of class with metallic or foil embossing to give your logo the professional look and feel
With a branded pen or pencil, you have another way to keep your logo on show, printed or engraved
If you commute by train or tube, there are a choice of 2023 diaries with Underground and National Rail maps printed inside.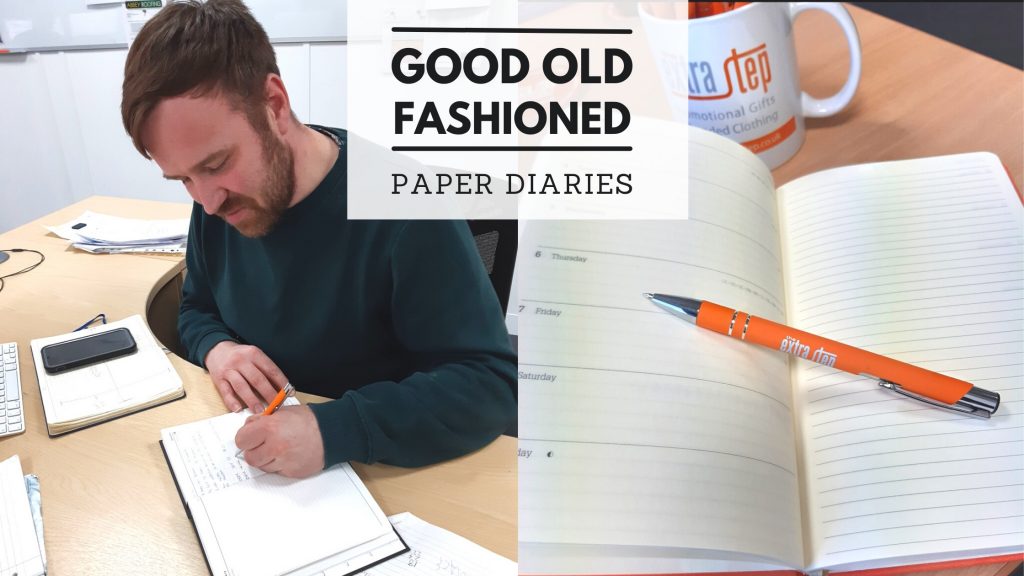 With that in mind, at The Extra Step we have a range of A4, A5 and pocket printed diaries. A5 corporate notebooks and journals. These can all be branded with your logo on the front cover with a simple deboss or coloured luxury foil finish, to a full colour digital print design. To compliment your diary or notebook we have a lovely range of branded pens and pencils to choose from, adding that little extra value to your corporate gift.
Eco-friendly choice
Many companies are making a conscious decision when purchasing their promotional merchandise to be more environmentally friendly and boost their eco credentials. We too like to encourage the use of recycled, recyclable, uses of sustainable materials or packaging. With our range of Promotional diaries, notebooks, and journals, pens and pencils there is something to suit all budgets.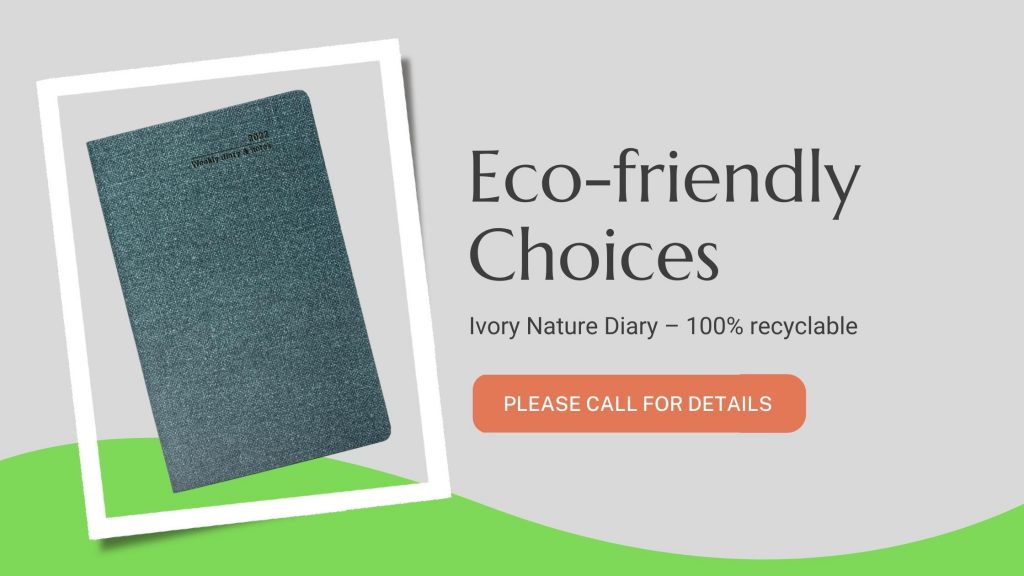 So… if you're looking for corporate branded diaries, printed notebooks and journals, please give us a call on 01234 344317 or email [email protected].
We're here to help you!