Black Friday refers to the day after Thanksgiving and is symbolically seen as the start of the Christmas holiday shopping season. This is then followed on Monday 29th November with Cyber Monday, the first day back to work after the long holiday weekend. This is usually where the online retailers offer major discounts.
With the emphasis this year on sustainability, we have a wide range of sustainable promotional merchandise that is ready for you to take a look at.
What Makes a Promotional Product Sustainable?
According to the Sustainable Products Corporation, sustainable products "provide environmental, social, and economic benefits while protecting public health, welfare, and environment over their full commercial cycle, from the extraction of raw materials to the final disposal."
Sustainable promotional products can be made from all-natural materials, but they also make it easier for recipients to have a positive impact on the environment by reducing waste and recycling. Plus, sustainable items can be branded with your company logo, just like any other promotional product!
Different Types of Eco-Friendly Promotional Products
As the term "eco friendly" is becoming a more popular buzzword, it's often used to "greenwash" marketing. This is when companies invest more time (and money) into marketing their products as "green" when they aren't really as sustainable as they claim. To ensure the promotional products you're buying are from an ethical source you should have access to all material credentials and certifications. This will help avoid overstating green credentials.
We have a great range of eco-friendly promotional gifts including Swag Boxes, which are perfect for showing your appreciation to employees, clients and partners. l Beautifully Boxed Up and delivered direct. So simple, what better way to make someone's day!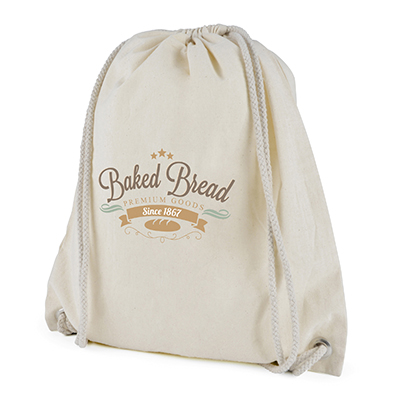 Some of the popular products this year include cotton shoppers and cotton drawstring bags. They are light, easy to carry and very practical since many people now wish to avoid using plastic bags.
With many of us still working between home and the office and with online or zoom meetings still popular, branded promotional notebooks with FSC paper are very popular. Available with various colour elastic closure bands but with a natural card cover, printed with your logo.

Reusable drinkware encourages us to change our habits. Going for coffee? take your own insulated mug and have it filled there and then. This saves on another throw -away cup. Going to the gym? take your sustainable water bottle with you, this again saves buying a plastic bottle of water.
Bottle bags made from recycled are a new product to our range, these hold a water bottle up to 900ml plus there a phone pocket! please get in touch for further details.
Our Green Sale Offer is a 1 FREE screen on any of our eco friendly promotional gifts! Please call us now on 01234 344317 or email [email protected] We're here to help you.